Will The Judge In Hunter Biden's Criminal Case Stop The Cover-Up Like The Watergate Judge Did?
Numerous questions remain unanswered about the First Son's tax filings, income sources, and firearms charges.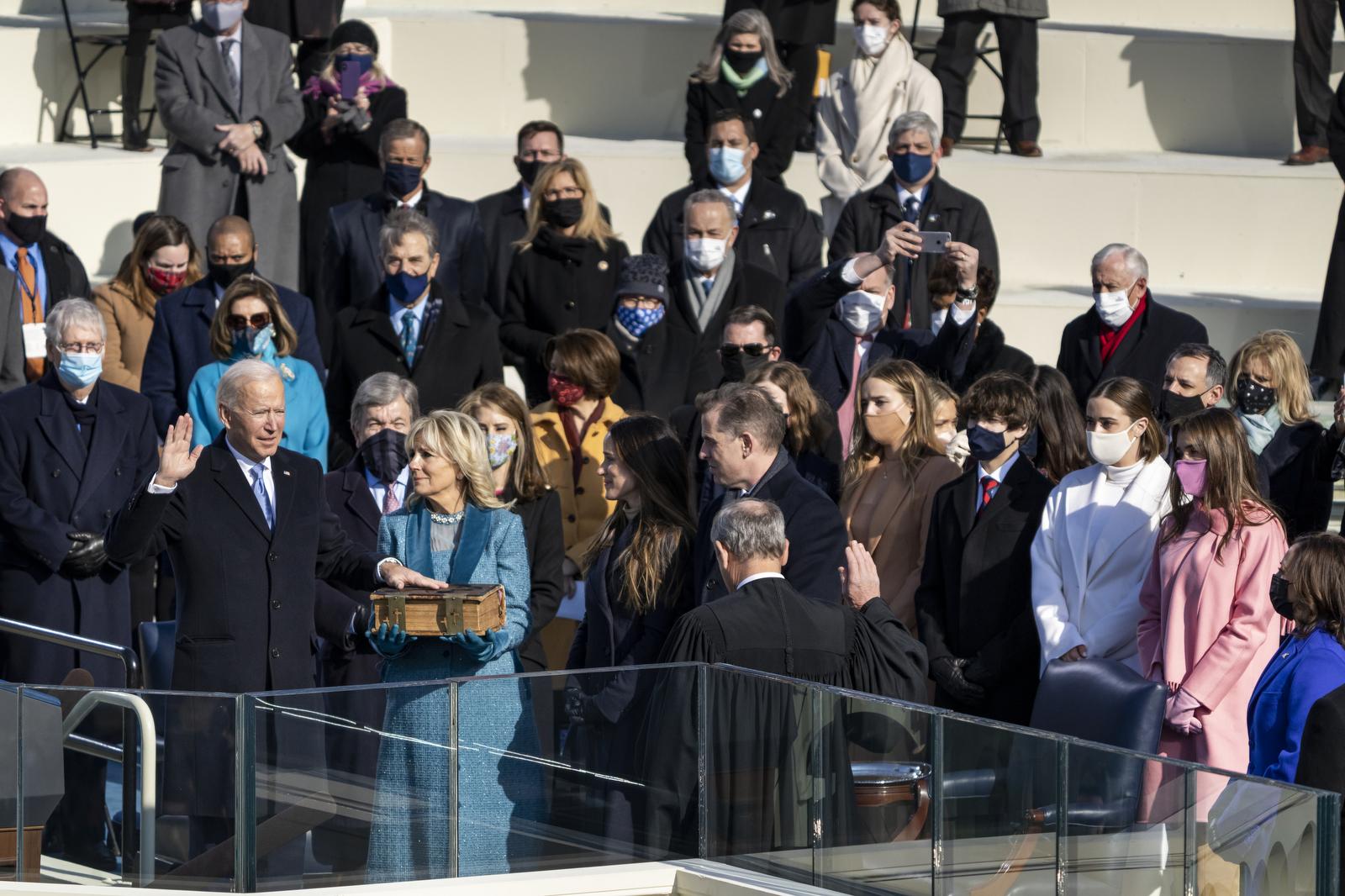 The quick answer is the judge can act like Judge John Sirica but she doesn't need to do so to stop the cover-up. She wouldn't need to be aware of the cover-up much less consciously intend to stop it. She can just act in a routine way.
 
On July 26, U.S. District Court Judge Maryellen Noreika of the District of Delaware will preside over a plea hearing in the criminal tax and gun case against Hunter Biden, son of the President. As reported, Biden will plead guilty to two criminal tax counts for willful failure to file for years 2017 and 2018 that have been reduced from felonies to misdemeanors. While this will expose Biden to 12 months in prison and a $25,000 fine on each count, it is expected that the government will recommend no jail time. On the gun charge, that Biden possessed a gun in October 2018 when he was on drugs, the prosecution by U.S. Attorney David Weiss will admit Biden to pretrial diversion so that, if he remains drug-free, the charge will be dropped but he will never be allowed to own a gun. 
No judge is bound by a plea agreement. She can reject a plea agreement on various grounds including that it does not promote the interests of justice. It is rare for a judge to reject a plea deal but it does happen. 
It is routine for a judge to decide whether to accept or reject a plea agreement based, not solely upon the arguments of the counsel for the government and counsel for the defendant (which are obviously biased in favor of acceptance) but upon a pre-sentence investigation report prepared by the U.S. Probation and Pretrial Services System. Importantly for our purposes, this office is neutral. The Probation Office does not report to the Department of Justice, but to the Chief Judge of the District.  
It would be routine for a pre-sentence investigation report to answer the following questions:
1.    Is the plea agreement a sweetheart deal based on similar cases? Fox News programs have had several experts answer yes. On June 26 the Wall Street Journal carried a piece characterized as a news, not opinion, piece, which analyzed other cases and concluded the deal was not sweet.
2.    What was the reason that tax charges dealing with years 2017 and 2018 and the gun charge from October 2018 were not brought years sooner?
3.    What was the source of Biden's income in 2017 and 2018? It is routine for the pre-sentence investigation report to detail sources of income, and occupations and employers, for the previous ten years.
4.    What other tax violations or gun charges were investigated and not charged and why? Pre-sentence investigation reports routinely include information on the criminal history of the defendant even if charges were not brought. (We would expect the answers to address the failure of Hunter Biden to report and pay taxes for pre-2017 years that involved even greater sums than those of 2017 and 2018. And the answer should also address the government dropping the charge of making a false declaration on the gun form that he was not using drugs.)
The scope of a pre-sentence investigation is broad. It would not be limited to witnesses, documents, alleged crimes in Delaware. It would not be limited to tax or gun charges.
The Probation Office would be aware, even without the Judge saying so, that she is familiar with Biden's laptop. She ruled on a case brought by Mac Isaac, the computer repairman, against Biden and others for defaming him for saying he had illegally accessed the laptop and Biden's countersuit for invasion of privacy concerning the contents of the laptop. The pre-sentence investigation could therefore not evade the issue of the contents of the laptop which Biden's defense attorney, Chris Clark, has publicly said never came up.
Moreover, the pre-sentence investigation would necessarily include the allegations of Tony Bobulinksi, a former business partner of Biden, who publicly claims that U.S. Attorney for the District of Delaware David Weiss ignored his offer to testify before the grand jury. Indeed, the pre-sentence investigation would gather rapidly expanding information about Biden and the contents of the laptop and additional allegations made in congressional testimony by whistleblowers, such as that of IRS Supervisory Agent Gary A. Shapley Jr. (See the op-ed piece by Eileen J. O'Connor, head of the tax division of the Department of Justice, 2001-2007, "Throw Hunter's Plea in the Trash," Wall Street Journal, June 28, 2023.)
If the pre-sentence investigation is thorough and complete, as it should be, there may be no reason for Judge Noreika to assume a more active role, like that taken by Judge Sirica in Watergate.
To remind you of Judge Sirica's role: Judge Sirica presided over a January 1973 trial following arrest of the five Watergate burglars caught in the act on June 17, 1972. Neither the prosecution nor the defendants were disclosing who hired them, who paid them, and their motive in burglarizing the Democratic National Committee headquarters. Judge Sircia wanted to know. (In the case of Hunter Biden, we want to know who paid Biden, how much, for what, and who all received the money.)
In the Watergate case, we know in retrospect that FBI Director L. Patrick Gray had destroyed evidence and President Nixon's staff were paying the burglars to remain silent. (In the case of Hunter Biden, President Biden, Attorney General Merrick Garland, FBI Director Christopher Wray, and others, are playing a similar role.) Judge Sirica would not simply let the burglars plead guilty without talking. The Judge interrogated people under oath and imposed tough sentences (provisionally) to draw them out.
By late April 1973, White House Chief of Staff Robert Haldeman, presidential aide John Ehrlichman, and Attorney General Richard Kleindeinst had resigned under threat of indictment. In late spring, White House aide Alexander Butterfield informed Senate investigators of the Oval Office clandestine taping system. (Yes, some similarity to the 17 audio recordings with Burisma alleged to exist in the current corruption.) In late July 1974, the House Judiciary Committee passed Articles of Impeachment against President Nixon and he resigned on August 9.
In short, Hunter Biden's case – the bribery, corruption, influence-peddling, money laundering, wire fraud, cover-up -- has all the earmarks (if I can use a keyword from the Oct. 19, 2020, letter of 51 former intelligence officers, (See: https://www.politico.com/f/?id=00000175-4393-d7aa-af77-579f9b330000) of the corruption and cover-up of Watergate, one hundredfold. 
Judge Sirica's work was eventually approved by Chief Judge Bazelon and the entire D.C. Circuit (en banc) in United States v. McCord, 509 F.2d 334 (D.C. Cir. 1974), https://casetext.com/case/united-states-v-mccord-6 and by Judge Levanthal and the entire D.C. Circuit (en banc) in United States v. Liddy, 509 F.2d 428 (D.C. Cir. 1974), https://casetext.com/case/united-states-v-liddy-7  Judge Sirica's work was applauded by the public, by the media. The Judge was named TIME's "Man of the Year" on January 7, 1974.
A much more recent instance of a judge receiving vigorous media approval for his reaction against a proposed course of action by federal prosecutors was Judge Emmett Sullivan also of the District Court for the District of Columbia. Judge Sullivan had not issued an opinion on either Michael Flynn's plea of guilty or Flynn's motion to withdraw his plea when, on May 7, 2020, the federal government sought to dismiss all charges against Flynn.
Judge Sullivan appointed an amicus (a "friend of the court") to file a brief against the government's motion, and invited additional amici to file briefs. To remind you of the rest of that proceeding: Flynn went to the appellate court seeking a writ of mandamus against Judge Sullivan. He won, but that three-judge panel's decision in Flynn's favor was vacated pending a hearing on the matter by the entire appeals court. A presidential pardon then mooted the proceeding.  
Thus, an honest, thorough, pre-sentence investigation by the Probation Office which is independent of the Executive Branch (President Biden, Attorney General Garland, FBI Director Wray) should provide Judge Noreika with all the information she needs to evaluate whether the plea agreement between U.S. Attorney Weiss and Hunter Biden should be rejected or accepted. There should be no need for her to assume a more active role like Judge Sirica, but she could do so.   
James Thunder is a former prosecutor who resides in Charlottesville, Virginia.
Topic tags:
Hunter Biden Joe Biden Biden administration crime Justice Law