Violent Haiti Needs Regional Support But Not Military Intervention
Violent criminal organizations require a collaborative response.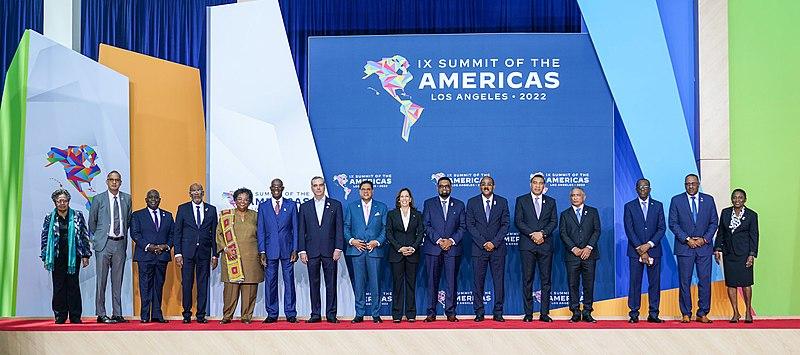 After the murder of Haitian President Jovenel Moïse in July 2021, gangs started dominating the country through extortion, oil smuggling, kidnapping, and murder. The soaring presence of criminals in Haiti poses a threat to regional security, since their operations often go beyond the country. However, neither the United States nor any other nation has taken substantive action to bring peace to Haiti.
The interim government has requested a military intervention, but the disastrous results of previous interventions indicate the need for an alternative approach to pacify the country. Further, locals fear any foreign crackdown would embolden the current prime minister to cling to power and delay elections. That points to the need for targeted logistical support to reinforce the police and military for safe elections.
In February 2023, following the Montana Accord's guidelines, Interim Prime Minister Ariel Henry installed a transition council to set a presidential election. Drafted in August 2021 by the Commission for a Search for a Haitian Solution to the Crisis—a group of local civil-society organizations and independent individuals—the Montana Accord proposes a plausible political transition:
(1) the transition council,
(2) a two-year government,
(3) a new electoral system created by the transitional government, and (4) other rules for the operation of the forthcoming governments.
According to the United Nations, criminal gangs control 60 percent of Haiti's capital city Port-au-Prince, where violent territorial battles have become commonplace. To retake control of the capital city and the rest of the country, Haiti's officials need foreign support and intelligence. Otherwise, Haiti will remain a failed state. It cannot protect the nation's boundaries nor project authority over its citizens.
Criminals Rule the Roost
The Global Organized Crime Index estimates that around 200 gangs operate in Haiti. The largest ones—G9 and G-Pep—are fighting every day for territorial control.
Led by former police officer Jimmy Chérizier—AKA "Babekyou"—G9 has orchestrated blockades in Port-au-Prince's main transportation terminals. By impeding the entrance of oil, food, and people, blockades caused a humanitarian crisis that led to a cholera outbreak.
Gangs have occupied the power vacuums left by the Haitian state. An April 2021 Harvard report revealed that the Moïse administration gave economic resources and equipment to gangs. In return, gangs carried out attacks against political dissidents, causing the deaths of hundreds between 2018 and 2020.
A wave of extreme violence has already left a toll of 531 murders from January to March 2023—doubling the Q1 2022 figure—and defied the transition council's effort to prepare for an election. Under such dangerous conditions, the council has failed to establish a work schedule.
All on Her Own
Although Haiti needs regional support, a large-scale military intervention would be a mistake. In 1994, the United States, in cooperation with the United Nations, led a military intervention dubbed "Operation Uphold Democracy" in Haiti. This was allegedly to restore democracy in the country. Between 2004 and 2017, the United Nations also conducted peace operations.
Both efforts failed to establish stability.
Interim Prime Minister Henry has requested aid from the international community, with no success. Since Henry lacks democratic legitimacy, citizens have opposed and protested foreign intervention. For them, his requests are merely an attempt to stay in power.
Léon Charles, former national police chief, contended at the February 1, 2023, session of the Organization of American States: "We get the impression that the international community has not realized yet … the urgency of Haiti's situation."
Haitian officials, however, are not the only ones concerned by criminals taking over the country. Dominican President Luis Abinader warns crime is about to cross the border, and Dominicans are already engaging with criminals in activities such as smuggling. Haitian gangs are trafficking Dominican oil, for example, because one gallon can cost up to 10 times more in Haiti. Abinader has requested international assistance for neighboring Haiti, and he has ruled out military intervention.
Political instability, rampant corruption, nonexistent rule of law, and never-ending political crises have made Haiti the poorest country in the Americas. According to the World Bank, 60 percent of Haitians live under the poverty line: on less than $2.15 per day. With these conditions, the country is unlikely to overcome its crisis without foreign cooperation devoted to transparent law enforcement.
The US Senate's 2019 decision to Include Haiti as a priority country under the Global Fragility Act—which stresses conflict prevention in countries prone to violence—was a step in the right direction. Since the law's enactment, the US Treasury Department has issued sanctions on Haitian politicians allegedly in the narcotrafficking business. Senator Rony Célestin and his family are the most notable example, drawing sanctions also from the Canadian government.
However, the US sanctions have not managed to tackle the root causes of insecurity and instability in Haiti.
Beyond targeted sanctions of allegedly criminal individuals, US officials have not developed a concrete plan for peace. The White House's inaction is giving Haitian criminals leeway to expand their operations and gain power, while the state has collapsed.
Years of collaboration between government officials and organized criminals in Haiti has enabled gangs to arm themselves heavily and outgun police units. Without coordinated support from the international community, Haitian institutions and the justice system are simply unable to combat and disarm criminal gangs.
By upholding the Montana Accord's implementation, Washington has an opportunity to demonstrate regional leadership and set a starting point for Haitians to restructure their own country. Haiti has become a failed state, and regional indifference portends further insecurity and instability spilling over beyond its borders.
Andrés Sebastián Diaz Ponce holds a bachelor's degree in political science and international relations from the University of the Americas, Ecuador. He founded Libertario, a Spanish-speaking community that promotes the ideas of liberty in Latin America, and he collaborates with the Ecuadorian liberal think tank Libre Razón. Follow @asdp250. He writes for ImpunityObserver.com which first published this article. 
Topic tags:
Haiti United States security diplomacy crime