Latin American populists denounce Biden's cultural and gender imperialism
Republican members of Congress question Biden's cultural initiatives in Latin countries.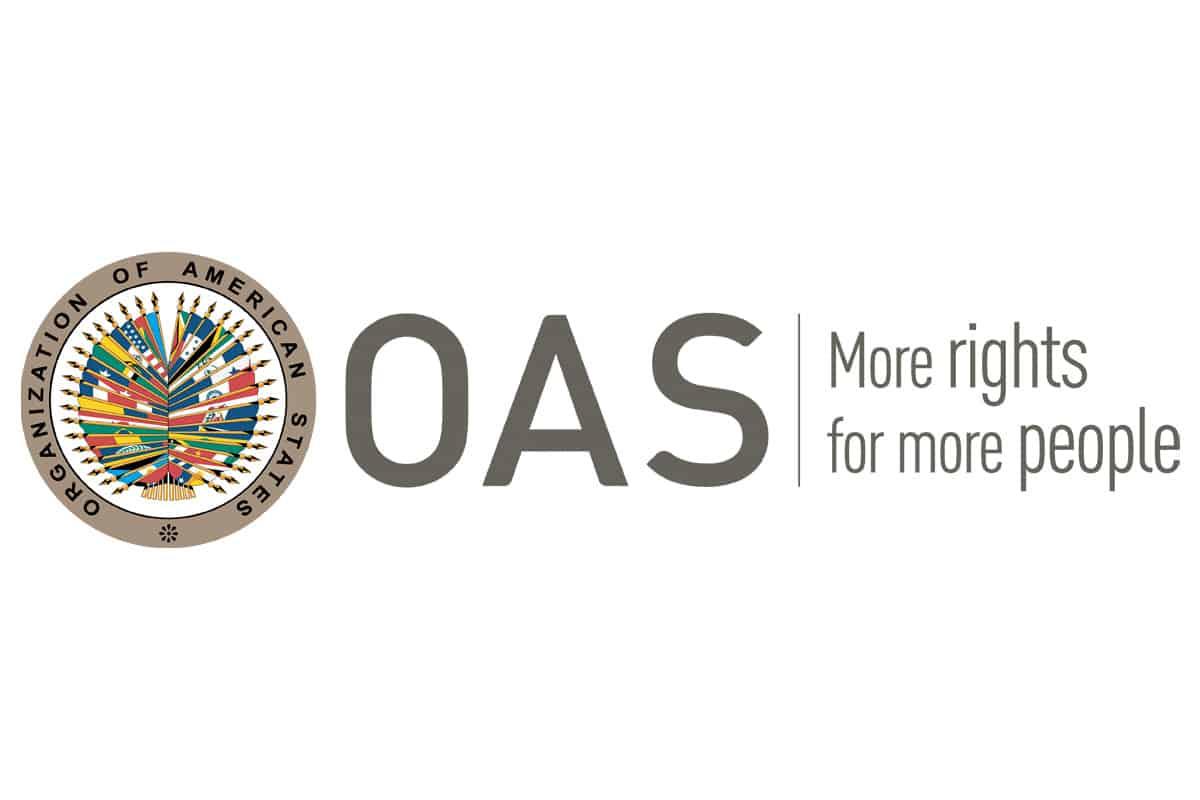 In Peru, the 52nd general assembly of the Organization of American States took place and, instead of facing anti-American leftists, it was met with protests by pro-family populists.
Held in Lima under the slogan "Together against inequality and discrimination," it was the first in-person gathering since 2019. During the confab, two-thirds of the member states reaffirmed their support for Ukraine, which continues to battle Russian invaders.
Argentina, Brazil, and Mexico were the hold-outs in the ballot in the October 6 plenary session. The text of the document was sponsored by Guatemala.
Addressing the gathering, US Secretary of State Anthony Blinken said, "It is crucial that we are united in condemning Russia's fraudulent referenda as a violation of international law, and unequivocally reject any attempts to illegally annex Ukrainian territory." The text is non-binding, and Blinken expressed the hope that the member states would support such a resolution at the UN General Assembly in the coming weeks. 
The OAS has long been the bête noir of leftists, who in concert with Russia and Cuba denounce the body as a tool of the United States. Indeed, American taxpayers foot approximately 50 percent of the OAS budget. Cuba has not been an OAS member state since 1962.
At the October 5th-7th confab in Lima, protesters marched outside the meeting and shouted, "The OAS is atheist!" and denounced what they called its "progressive agenda." Numerous media outlets described the protesters as "ultra-rightist" and "religious right."
"In this assembly there is an agenda that seeks to introduce an agenda into Peru such as gender ideology that is against our legal and constitutional framework," said Juan Espejo, who according to EFE belongs to a pro-life, pro-family group in Lima.
Protesters were seen bearing placards saying, "Don't touch my kids!" while others called on the OAS to protect families and human life.
There were also signs reading: "Peru is opposed to gender ideology," "Yes to life, no to abortion," "OAS: stop interfering."
Even before the meeting, the meeting was controversial in Peru when legislators in the nation's parliament  objected to the OAS insistence on having unisex or "neuter" restrooms available. On July 15, a majority of the parliament voted to refuse authorization to the executive branch to host the meeting.
Tania Ramirez of the Fuerza Popular party said during the session: "If they want to use the bathroom here, they will have to use the bathroom corresponding to their sex: woman or man…Because they have a different sexual orientation they can't use a normal bathroom? Please, that is idiocy."
Legislator Guido Bellido of the Marxist Perú Libre party said, "The OAS is worried about bathrooms, what have we come to, this is a joke, Peru is a sovereign country. Whoever wants to come to Peru should come under out conditions, or not."
But within 24 hours, the Peruvian parliament gave its authorization for the assembly on June 16 and Peruvian President Pedro Castillo had his way. Neuter bathrooms were made available at the assembly.
On the evening of the assembly, however, a truck came to the venue bearing a sign reading: "OAS: Biology not Ideology defines a woman."
In recent years, populist groups largely led by women have sprung up in Latin America that are opposed to allowing abortion on demand. These groups also oppose same-sex marriage, which has been adopted in several countries, including Argentina, Brazil, Cuba, Colombia, Ecuador, Uruguay and Chile.
In 24 Latin American countries, sexual acts between adults of the same sex have been decriminalized, while in nine countries consensual sex acts between adults of the same sex remain illegal. 
The US is seen in Latin America by populist groups aligned with Christian churches to be at the forefront of advancing same-sex marriage and gender ideology. In September, the Biden administration's new Special Envoy to Advance the Human Rights of LGBTQI+ Persons, Jessica Stern, traveled to Argentina, Peru, and Panama.
In a September 19 letter to Stern, several Republicans of the House of Representatives expressed their concerns over the policy initiatives the envoy may be proposing. They wrote:
"We are writing to you out of grave concern with a recently leaked memo from the Department of State detailing its plans to coerce other countries to normalize and encourage transgenderism among youth, attendant to E.O. 14075 directing federal agencies to ban so-called  'conversion therapy.'
"First and foremost, normalizing and encouraging transgenderism among children has no place in American society, especially when it is done by the federal government. Children in America and abroad shouldn't be exploited to advance a radical agenda". 
The letter also said, "The State Department's memo is a form of radical gender imperialism that threatens our relationships with other nations and harms our standing in the world. The memo directs U.S.embassies to "submit robust information on 'conversion therapy' practices" of host countries "as part of the annual Human Rights Reports."
Meanwhile, Latin American countries appear to be taking a much more independent path in strategic relations than in years past when they were presumed to be in locked step with the U.S. When Secretary of State Anthony Blinken took a week-long trip to the continent in September, he found countries accepting significant Chinese investment and taking a pragmatic approach to Russia. Evidence of this distancing between Latin republics and the U.S. may be signaled by the refusal of Mexico and Brazil -- the two biggest economies in the region -- to sign on the OAS condemnation of Russia's invasion of Ukraine.
Topic tags:
Lima, Peru Washington DC