Keep A Convicted Murderer Behind Bars, Please
Richard Johnson murdered Cathy LaCorte and Bob Morton in 1976, for no reason at all.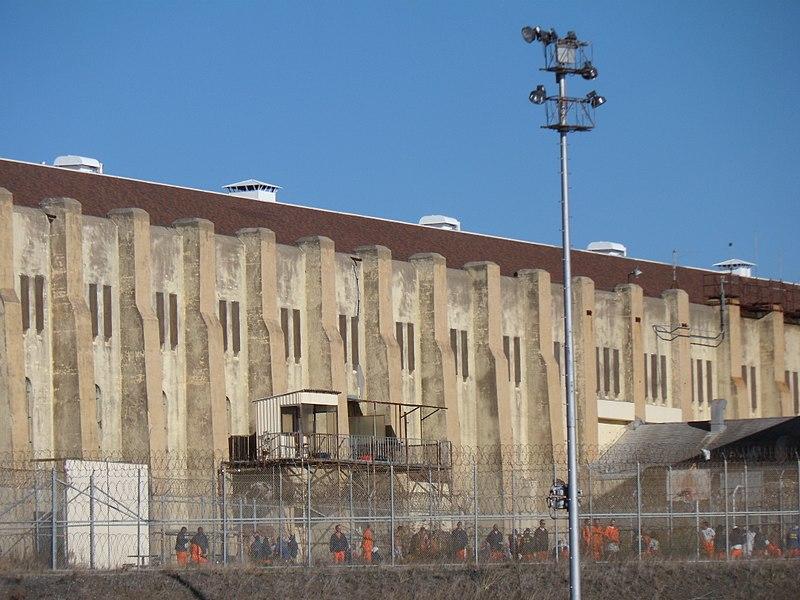 San Quentin prison. Wikimedia.
This is very personal for me. The LaCorte family has been very close to my heart following our meeting in 1982.
Each year the parole board considers the releasing of known dangerous felons, murderers, rapists and even child molesters. Some of the crimes that some of these individuals are so heinous that I can't share the details here.
I implore you to consider signing this petition, which you can do here online without even leaving your home of place of business. 
Richard Johnson's crimes have made him permanently suspect and therefore unfit for release on parole. And if you don't think cold-blooded murderers can be released, the parole board recently recommended the parole of convicted assassin, Sirhan Sirhan, who murdered Senator Robert F. Kennedy.
Additionally, both "Onion Field" murderers were recommended for release, Jimmy Lee Smith was actually released and his accomplice, Gregory Ulas Powell, the gunman in the "Onion Field" case remained in prison due to our petition effort in the 1980s. 
Thank you so much for your concern and help in keeping the public safe from such killers.
John Mancino is private security professional and crime victims advocate based in California.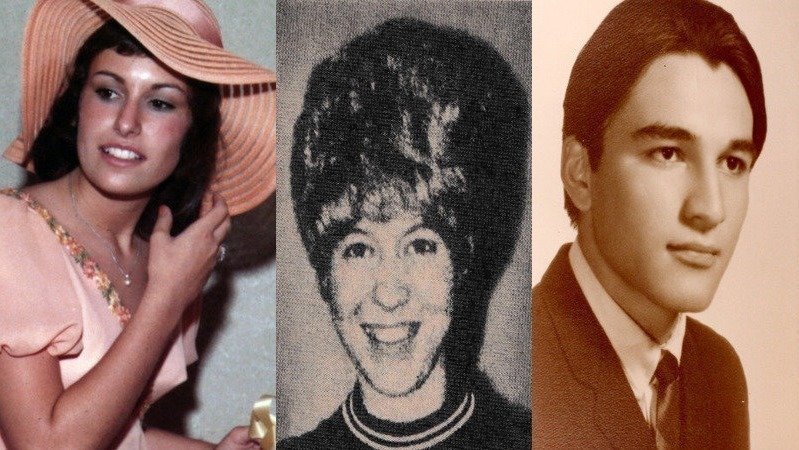 "Ken, what got you interested in politics?"
It's a routine question at social gatherings, but one that always makes me hesitate before answering. The answer isn't a happy one, and immediately turns a lighthearted conversation into something quite somber.
February 11, 1976. 
My family lived in Arcadia, California, a quiet L.A. suburb right near Pasadena. I was only 11 years old, and had just finished dinner at home with my parents when the doorbell rang.
I opened the door and two police officers asked to see my parents, and I called my father to the door. I went back to fiddling with my toy – a "UFO" I was making with a plastic helmet and tinfoil – when I heard my father scream in a way I'd never heard before, or ever again. 
The only words that I could eventually make out were: "They say Cathy's dead!"
Cathy was my sister, who was 18 years old. She had recently graduated high school and was active in her church. Earlier that day, she and her boyfriend Bob Morton had gone for a hike in the mountains above Arcadia, on a typically nice Southern California day. 
The police didn't tell us any details at all, except that both Cathy and Bob were discovered dead in his VW van. 
Throughout the night, friends and family came to the house. In pre-smartphone days, most learned about the deaths when they arrived – it was a continual procession of grief. Only later that night did we learn that both had been bound inside his van parked at a turnout on the mountain road. Cathy had been shot multiple times in the face, and Bob in the head.
Searching for a killer
The months that followed were confusing and painful. Police questioned their friends, schoolmates and church members. There really wasn't much to go on, and a "love triangle" of some sort seemed the most likely scenario. But investigators really had nothing.
It wasn't until police received a random phone call that the case was cracked. A woman, whose husband had recently attacked her, said he had killed a woman in Missouri, and two people in the L.A. foothills. A search of his home found a .22 rifle which they tied to the crime scene, and a partial fingerprint matched as well.
His name was Richard Johnson, and his motive was … nothing. 
He had no connection to my sister or her boyfriend, and it seemed he just wanted to kill. He was later prosecuted for earlier stabbing his neighbor to death in Missouri – a young woman named Gwynne Aarant who lived in the apartment complex that he managed. There are still unsolved murders near where he lived; young women who'd been stabbed and sometimes raped.
The trial was in the Pasadena Superior Court, where he was found guilty of two counts of first degree murder, and sentenced to death for each. Even back then, we didn't really expect that he'd be executed. Knowing he'd be behind bars forever was close enough to "justice" for us.
For us, things were never really the same. No one puts something like that completely behind them, but life continues for the living.
Here's where the politics gets ugly
The next time, the news came by telephone. It was in 1981 – just five years later – when a homicide detective who had worked the case told us that Johnson was up for parole. 
Parole? It was inconceivable that the state might actually release this man ever, let alone just a few years later. 
My parents weren't political and, to be honest, they didn't even fully understand how our government worked, let alone the complexities of sentencing and parole and the criminal justice system. My dad first reached out to our local mayor, grasping for any way to stop this.
My parents may have been ignorant of the system, but immensely determined.
They raised attention, gathered petitions and letters, and were the first people to take advantage of a new California initiative that allowed them to attend Johnson's parole hearing. 
For many years our family was active in strengthening California's then-weak criminal justice system, from parole reform to Three Strikes legislation to an overall tougher approach towards crime. And it worked … for decades, California crime rates were the lowest they'd been in our lives.
But the pendulum has now swung the other way, with "justice reform" always meaning softer sentences, and hundreds of little-known laws make it easier to be a criminal. Now, pushed through the false banner of racial nonsense, California's justice system is worse than it has been since the 1970s.
The state routinely releases murderers, and we're nervous he'll be freed. 
Johnson never expressed remorse and still denies some of his proven acts. He's in his 70's, but still strong enough to pull a trigger, and resume what appears to be a lifelong hatred and killing of women.
Here's how you can help
In just under a month – March 16 – our family will face Johnson for the ninth time. 
Can you help by signing the petition that we just created? There's also contact information on that page. If you can write a letter to the Board itself, that carries much more weight.
I won't devote this newsletter to this cause for the next month, but I will certainly keep you updated as things progress.  
Thank you in advance for any way you can help spread the word. If you have any questions or thoughts, I'll answer them all in the comments section here.
Again, here's the link to the petition. And thank you.
Ken LaCorte is the brother of Cathy LaCorte.
Petitioners can contact the Board of Parole Hearings directly:
Refer to Richard Johnson (B78960).
BPH.CorrespondenceUnit@cdcr.ca.gov
Board of Parole Hearings
Post Office Box 4036
Sacramento, CA  95812-4036
Telephone:  916-445-4072
Topic tags:
california crime murder Justice