Day Twelve Of Swords Of Iron
Biden says a misfired terrorist missile destroyed a Gaza hospital.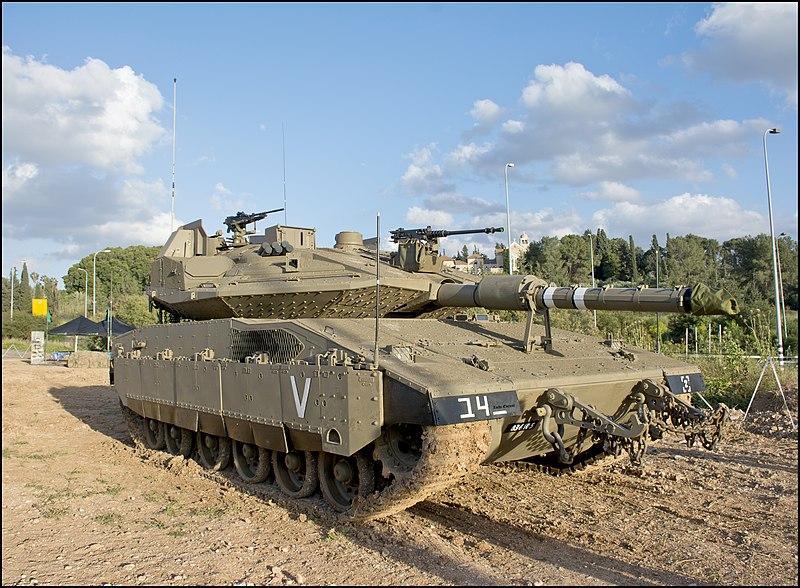 5:23 pm
The Catholic Herald of the UK published a column by Gavin Ashenden reminding readers that Muslim animosity towards Jews predates the establishment of the modern State of Israel by more than 1,000 years.
5:19 pm
Pope Francis has called on Christians and those of other faiths to pray and fast for peace in the Holy Land on Oct. 27.
5:05 pm
Classics scholar and historian Victor Davis Hanson wrote on Twitter his analysis of President Biden's policy regarding the Hamas attack on Israel:
Are Biden & Co. Sane? Joe Biden just announced "$100 million for humanitarian assistance" in Gaza and the West Bank".
 
Despite his idiotic caveat that "we will have mechanisms in place so this aid reaches those in need —not Hamas or terrorist groups," even Biden knows all too well that all money sent to the West Bank and Gaza is fungible and will reach Hamas one way or another. That is, we'll keep funding "humanitarian aid" to Gaza so that Iran's money can be better focused on tunnels, rockets, and drones. And the timing?
 
Our taxpayers' cash follows riots and anti-American protests after Hamas et al. falsely claimed that Israel slaughtered 500 civilians. But Biden himself conceded today that the Iran-backed, Hamas-affiliated terrorist group Islamic Jihad was in fact responsible for these innocent Palestinian deaths, when it misfired one of its rockets into a hospital parking lot—a strike that was intended to kill Jewish civilians. (In other words, had the rocket just stayed on course and wiped out some Jews in Tel Aviv, the U.S. would likely have not sent a check to Gaza). So the U.S. concludes its "humanitarian" aid can be entrusted to those who started the war, keep perpetuating it, and lie and deceive nonstop.
 
Had Biden really wanted to deflate Iranian-Hamas-Hezbollah aggression and end the war, he would cancel his US-sanctioned $6 billion headed to Iran, cut cash flows to Gaza, cease being snubbed and humiliated by Arab autocrats and skedaddle home, stay put in the basement, and let the IDF deal with Hamas.   Finally, how will Biden's largess be interpreted by Hamas? Something like: 'Send out 2,500 murderers to invade Israel and once there butcher, rape, torture, or capture 1,000 Israelis, use Gaza's civilians as shields to protect killers—and thereby win $100 million more in American aid.' 
 
And in the wider Middle East? Something like: 'Somehow the pathetic, appeasing Americans have topped their Afghanistan debacle, the opportunistic Russian invasion of Ukraine, their prior protection payoffs to radical Palestinians, their cash infusions to the Iranians, their crazy open border, and their Chinese balloon embarrassment—and so really are too dangerous to be allied with.'
4:54 pm
President Biden spoke to reporters during a way station in Germany upon his return from Israel. Biden said he called Egyptian President Abdel Fattah Al-Sisi, claiming that the latter "deserves some real credit because he was accommodating." According to the White House, Biden and Sisi "discussed ongoing coordination to deliver humanitarian assistance to Gaza and mechanisms to ensure the aid is distributed for the benefit of the civilian population." , it said.
"The two leaders agreed to work together closely on encouraging an urgent and robust international response to the UN's humanitarian appeal."
"They agreed on the need to preserve stability in the Middle East, prevent escalation of the conflict, and set the circumstances for a durable, permanent peace in the region."
4:30 pm
Large crowds are growing around the US Capitol in Washington DC, while protesters are occupying the rotunda at the Cannon House Office Building. Rep. Rashida Tlaib (D-Mich.) spoke to a crowd nearby. The number of protesters appears to be growing. According to Fox News, .U.S. Capitol Police say demonstrations are not allowed inside Congressional buildings and are working to clear the crowd. Police have already arrested at least three people while chants of "ceasefire now" and "free Palestine" echoed around the building. The detained protesters are being shuttled to a temporary holding area in the Capitol complex. Capitol Police say demonstrators inside the Cannon Rotunda will be charged with illegally protesting inside a House Office Building. The Guardian reported of the "thousands" of protesters, "hundreds" were arrested.
3:00 pm
Ariel Zohar, 12 years old, buried his entire family after a funeral in Israel. His mother Yasmin, his father, Yaniv, and sisters Keshet and Tchelet were all murdered by Hamas terrorists at Kibbutz Nahal Oz on Oct. 7. Ariel had gone for jog on the morning of the attack and was thus saved. He is survived by his grandparents. Yaniv Zohar had once been employed by AP as a videojournalist. Yasmin Zohar's father, Haim Livne, was also murdered that day. 
2:10 pm
Protesters thronged outside UAV Tactical Systems factory in Leicester, England, where drones are manufactured for Elbit Systems of Israel. Palestinian Action organized the protest where a van rammed the gate to gain entry. Three arrests were made.
2:00 pm
Israeli PM Netanyahu's office announced Israel will allow Egypt to deliver limited amounts of aid to the Gaza Strip, so long as Hamas is not aided.
The US will give $100 million in humanitarian aid to Gaza and the West Bank, the White House said. "Trusted partners", such as the UN and non-governmental groups, will provide one million people with water, food, hygiene, medical care, and other essentials. "Civilians are not to blame and should not suffer for Hamas's horrific terrorism. Civilian lives must be protected and assistance must urgently reach those in need. We will continue to work closely with partners in the region to stress the importance of upholding the law of war, supporting those who are trying to get to safety or provide assistance, and facilitating access to food, water, medical care and shelter," read the White House statement.
Israel stated: "In light of President (Joseph) Biden's demand, Israel will not thwart humanitarian supplies from Egypt as long as it is only food, water and medicine for the civilian population in the souther Gaza Strip." Fuel is not part of the bargain.
It added, "Israel will not allow any humanitarian aid from its territory to the Gaza Strip as long as our hostages are not returned."
Ireland will provide €13 million ($13.72 million) in funds for humanitarian assistance. According to a statement from leadership, the funds will help the UN and other groups to aid "extremely vulnerable people, in particular those in Gaza who are dealing with acute and severe challenges." The statement said: "We are witnessing tragic and shocking events in Israel and the occupied Palestinian territory in the aftermath of the heinous attack by Hamas on Israel. I have said repeatedly that there should be a humanitarian ceasefire to meet the urgent basic needs of the people in Gaza .It is essential that humanitarian relief is provided to those who need it."
Israel is seeking to use both media and diplomacy to convince Muslim countries that the blast at Gaza's Baptist Hospital was caused by terrorists, not the IDF.
Several national capitals in the Middle East and Europe saw violent protests that denounced Israel. More such days of rage are expected. The American and Israeli embassies in Argentina were evacuated, due to bomb threats, while the American embassy in Lebanon was nearly overrun last night. Another rally ensued in Beirut today, which brought out police and water cannon to quell protesters.
Israeli Foreign Minister Eli Cohen said today in a radio interview, according to Times of Israel: "At the end of this war, not only will Hamas no longer be in Gaza, but the territory of Gaza will also decrease."
The Organisation of Islamic Cooperation also blamed Israel in a statement released after the 57-member bloc of Muslim-majority countries held an emergency meeting of foreign ministers, while Iran called for "an immediate and complete embargo" on Israel, including oil sanctions, "in addition to expelling Israeli ambassadors if relations with the Zionist regime have been established".
Israel Defense Forces (IDF) said nine rockets had been fired from Lebanon today; four missiles were intercepted by air defenses.
The International Committee of the Red Cross (ICRC) said it has mobilized trucks with tons of medical and humanitarian aid for Gaza, but it needs safe access to deliver them. It said: "Access to help the wounded and sick is desperately needed."
Turkish President Erdoğan criticized the UN's security council failure to pass a humanitarian pause in the fighting. He wrote on social media: "The United Nations security council, which has become completely ineffective, has once again failed to fulfill its responsibility. Western countries, which leave no stone unturned when it comes to human rights and freedoms, have taken no steps other than adding fuel to the fire." He added that the "heinous attack" on the Baptist al-Ahli Arab hospital "has brought the massacre in Gaza to another level".
Before leaving Israel, President Biden cautioned Israelis not to be consumed by rage, and said the vast majority of Palestinians were not affiliated with Hamas. The Palestinian people were suffering as well, he said. He said he would ask Congress for an "unprecedented" aid package this week, and also unveiled more aid for Palestinian citizens.
The UK defence secretary, Grant Shapps, has said that misattributing responsibility for the hospital blast could "make things worse", and the foreign secretary, James Cleverly, said in parliament that "rushed, inaccurate reporting costs lives".
Israeli forces shot dead two Palestinian teenagers near Ramallah in the West Bank today after protests against Israel's bombing of the Gaza Strip, Palestinian officials said.
France's prime minister, Elisabeth Borne, has said that the number of French citizens killed in the attacks by Hamas in Israel has risen to 24.
1:45 pm
The U.S. announced sanctions against a group of 10 Hamas members and its financial network across Gaza, Sudan, Turkey, Algeria and Qatar.
The US vetoed a UN Security Council resolution that would have called for pause in the war to allow humanitarian aid access to the Gaza Strip. Brazil drafted the text that had been delayed over the course of two days while the US tried to negotiate for access to Gaza. Twelve members voted in favor of the draft text today, while Russia and Britain abstained.
1:30 pm
Six airports in France were evacuated following terror threats.
10:38 am
The Israeli foreign ministry tweeted that an Israeli girl, Alin Kaptisher, succumbed to her wounds today that were inflicted by Hamas terrorists on Oct. 7. Her parents and younger brother were killed in the assault. Alin was buried today.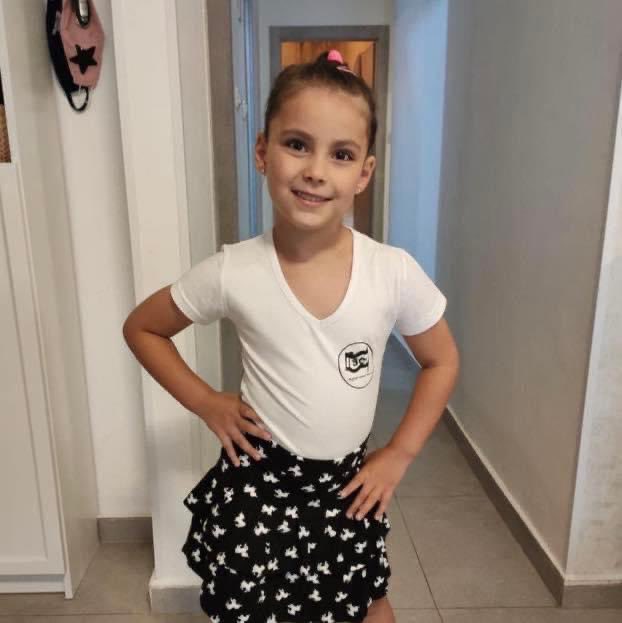 10:31 am
President Biden said that Israel as agreed to allow aid to enter Gaza as soon as possible, according to Al Arabiya news.
10:00 am
The U.S. and Israeli embassies in Argentina are being evacuated following bomb threats. Argentine police have sent a bomb squad to both embassies and added more security. The Argentine FM, however, condemned the explosion at a Gaza hospital last night, which Muslim countries have blamed on Israel. Evidence shows Muslim terrorists were responsible. Argentina said it would continue giving aid to Gaza. 
9:54 am
Muslim countries have roundly blamed Israel for the explosion at the Baptist Hospital in Gaza, for which responsibility is still disputed. The United Arab Emirates and Bahrain, which both established ties with Israel in the Abraham Accords of 2020, condemned the "Israeli attack" during the ongoing IAF bombing campaign. "The United Arab Emirates strongly condemns the Israeli attack ... resulting in the death and injury of hundreds of people," the UAE's official WAM news agency said on Wednesday. Bahrain's foreign ministry "expressed the Kingdom of Bahrain's condemnation and strong denunciation of the Israeli bombing," the Bahrain News Agency reported. Morocco, which also recognized Israel in 2020, blamed it for the strike, as did Egypt, which became the first Arab country to normalize relations in 1979. Egyptian President Abdel Fattah al-Sisi condemned "the Israeli bombing" of the Ahli Arab hospital, which led to "the deaths of hundreds of innocent victims" among the Palestinian citizens in Gaza. He called the "deliberate bombing" a "clear violation of international law." Saudi Arabia called the blast a "heinous crime committed by the Israeli occupation forces."
9:48 am
Iranian Foreign Minister Hossein Amir-Abdallohian ominously tweeted today that time is "running out" for Israel following an explosion at the Baptist Hospital in Gaza. There have been conflicting reports about what some media describe as an Israeli "attack" on the hospital: a claim Israel disputes with video and audio evidence that it was the result of a misfired missile launched by Islamic Jihad terrorists. There are also conflicting reports about the number of casualties, that range from hundreds to over 1,000. Hossein Amir-Abdallohian tweeted: "After the terrible crime of the Zionist regime in the bombing and massacre of more than 1,000 innocent women and children in the hospital, the time has come for the global unity of humanity against this fake regime more hated than ISIS and its killing machine." He added, "Time is OVER!"
9:45 am
The IDF says it has killed two more senior Hamas commanders in Gaza, among dozens of other targets struck in the Gaza Strip over the past day. According to the IDF, Muhammad Awdallah, head of the anti-tank guided missile array of the Gaza City Brigade, and Akram Hijazi, a Hamas naval forces commander, were targeted and killed.
 
9:00am
Al Arabiya news site reports shots were fired into Israel across border from Lebanon
The same news site reports that the Saudi Arabian foreign minister, in conference with the Organization of Islamic Cooperation today, called for an end to the "siege" of Gaza. 
8:53 am
Video emerged from the Baptist Hospital in the aftermath of the Oct. 17 explosion that suggests the detonation occured in the hospital parking lot. No bomb crater is present. The devastation may be consistent with a rocket. The building appears sound.
8:42 am
Bloomberg News reports that British Jews are hiding their religious identity following closing of Jewish schools due to fears of Muslim retribution. Some Jews have stopped visiting synagogues. On Oct 15, tens of thousands of supporters of Palestine and the Hamas terrorists marched in the streets of London. Some cried "Death to Israel" "Death to Zionists" "We love death".
8:14 am
The US Embassy in Beirut has advised American citizens not to travel to Lebanon. Last night, the embassy was surrounded by enraged demonstrators who tried to enter the compound and launched fire rockets.
8:00 am
Visiting Israel, President Biden said he believes the deadly explosion at the Baptist Hospital in Gaza was "done by the other team," contradicting claims made by Hamas and the Muslim world that an Israeli missile destroyed the medical facility and possibly killed hundreds of Palestinians.
Palestinians have blamed Israel for the blast, which Israel said was caused by a missile misfired by terrorists.
Biden said: "The point is, is that I was deeply saddened and outraged by the explosion of the hospital in Gaza yesterday, and based on what I've seen, it appears as though it was done by the other team, not you, but there's a lot of people out there not sure, so we've got a lot – we've got to overcome a lot of things."
Biden characterized the Oct. 7 attack on Israel as "slaughter". He said Hamas "committed evils and atrocities that make ISIS somewhat more rational". Israeli PM Netanyahu thanked the US for "your support and your steadfast commitment to provide us with the tools we need to defend ourselves," and added it was the first visit to Israel "by an American president during a time of war."
An IDF spokesman produced evidence of an intercepted conversation between Hamas terrorists who discussed the misfire of an Islamic Jihad missile, as well as video imagery that showed that the explosion was not caused by Israel. IDF spokesman Daniel Hagari said the "radar system tracked rockets fired by terrorists from within Gaza at the time of the explosion".
British PM Sunak told parliament that his government is "working independently and with our allies to find out what has happened" at the hospital blast in Gaza. Foreign Secretary Cleverly said "too many jumped to conclusions" about the explosion.
EU President von der Leyen condemned the explosion, which media such as The Guardian have labeled as an "attack," as "senseless" and "horrifying". EU chief diplomat Josep Borrell reiterated Europe's condemnation of Hamas, but also condemned any civilian casualties that may be caused by Israeli retaliation.
The White House said Biden will ask Israeli PM Netanyahu "tough questions" about Israel's strategy in Gaza, and about humanitarian relief for more than 2 million Palestinians trapped and under bombardment in Gaza.
The planned summit meeting of Muslim leaders with Biden in Jordan has been cancelled due to the explosion at the hospital in Gaza.
The Turkish government claims it is in conversation with Hamas over a possible release of hostages the terrorists seized in Israel. Hamas claims it is holding between 200 and 250 hostages, while Israel has identified 199. They include women, infants, and elders.
The Saudi government clearly blamed the IDF for the explosion at the Baptist Hospital, operated by the Anglican Church, in Gaza. A statement read: ""The Kingdom of Saudi Arabia condemns in the strongest possible terms the heinous crime committed by the Israeli occupation forces by bombing Al Ahli Baptist Hospital in Gaza, which led to the deaths of hundreds of civilians, including children as well as injured and wounded individuals. The Kingdom of Saudi Arabia categorically rejects this brutal attack, which is a flagrant violation of all international laws and norms, including international humanitarian law, and denounces the failure of the Israeli occupation to stop its continuous attacks against civilians despite many international appeals."
Egyptian President al-Sisi said today that Egyptians reject the forced displacement of Palestinians into the Sinai Peninsula. Sisii said that a displacement could turn the peninsula into a base for attacks on Israel. There have been demonstrations in Cairo in favor of the Palestinians and denouncing Israel. Sisis said, "Egypt rejects any attempt to resolve the Palestinian issue by military means or through the forced displacement of Palestinians from their land, which would come at the expense of the countries of the region."
Russian President Putin said he does not think the Israel-Hamas conflict will escalate into a wider war because "there are practically no players ready to develop the conflict". He said the hospital blast was "a terrible event", and that he hoped it would act as a signal that "we need to end this conflict as soon as possible."
France advises against visiting Lebanon.
Iran's foreign ministry has urged countries to impose sanctions on Israel.
German Chancellor Scholz said, "antisemitism has no place in Germany" after an attack outside a synagogue in Berlin in which police say two molotov cocktails were thrown at the building.
Pope Francis expressed sorrow over what he called the "desperate" situation in Gaza, calling on Christians to take "only one side" in the Israel-Hamas conflict – "the side of peace".
October 18, 2023
Topic tags:
Israel Jordan United States terrorism Hamas Hezbollah Biden administration Gaza Iran Iron Swords