Day Thirteen Of Swords Of Iron
The world awaits a wider war in the Middle East.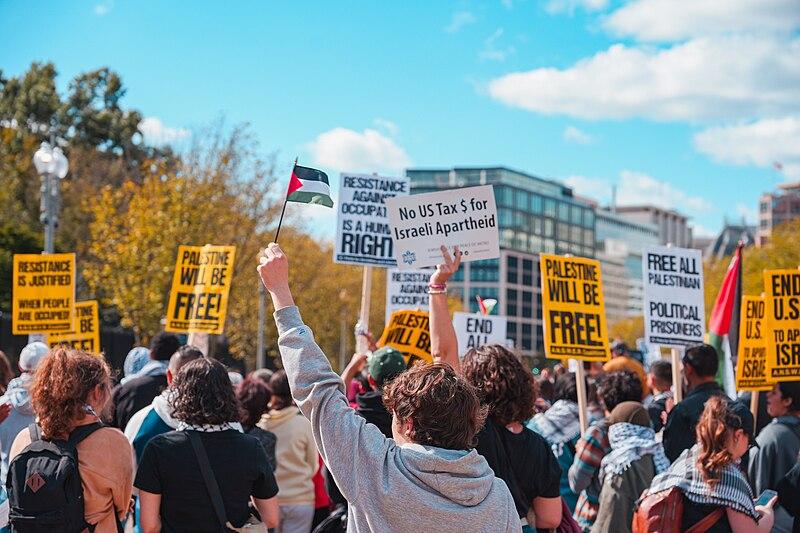 5:17 pm
The Wall Street Journal reported that there was a blast on the campus of St. Porphyrius Greek Orthodox parish church in Gaza City tonight as dozens of families took shelter there. According to the report, rescuers were pulling survivors out of the rubble. Some were injured. Majdy Jildah, who had sought refuge at the church, told WSJ said about 500 people had been sheltering on the church campus, including about 80 in the church council building where the explosion occurred. She claimed a child was killed. The church is one of the oldest in the world. The IDF is investigating. Israeli military said it is looking into the incident. Hamas claims several deaths occured. Hamas claimed a "large number of martyrs and injured" at the compound of the church. 
Last week, AP News disproved claims made by Hamas last week that an IDF strike had demolished the church.
5:08 am
Canadian PM Trudeau said that his government is still reviewing evidence about the Gaza hospital blast that killed and maimed Palestinian civilians. Despite statements by President Biden and the Israeli government that it was the detonation of a misfired terrorist missile that caused death and destruction, Trudeau is not prepared to say who's responsible.
"We are working closely with allies to determine exactly what happened," Trudeau told the media around a meeting with Caribbean leaders when asked if he accepted the US/Israeli version of events. "We saw some preliminary evidence but we'll keep working with our allies as quickly as possible before reaching any firm and final conclusion," Trudeau said in French, adding that many communities here in Canada are "personally affected in an intensive way by what happened over there."
Trudeau said Canada is "taking the necessary time to look carefully at everything" before saying what his government believes happened at the Baptist Hospital in Gaza, which is operated by the Anglican Church. 
5:00 pm
The USS Carney intercepted and destroyed at least three missiles in addition to various drones launched by Houthi rebels near the coast of Yemen. The rebels are aligned with Iran.  Pentagon press secretary Brig. Gen. Pat Ryder confirmed that the USS Carney shot down three land attack missiles as well as several drones that were launched by Iran-backed Houthi forces in Yemen. "This action was a demonstration of the integrated air and missile defense architecture that we built in the Middle East and that we are prepared to utilize whenever necessary to protect our partners and our interest in this important region," he said at a news briefing. "There were no casualties to US forces and none that we know of to any civilians on the ground."
4:40 pm
The White House  published a photograph of President Biden meeting in Israel with US special operations forces but failed to blur their faces as is customary for their security. It is Defense Department policy to thus safeguard the identities of members of the elite units. The photograph appeared on the White House's official Instagram account for hours on Oct. 18 and received 6,000+ likes and 792 comments before the White House deleted the photograph. Biden traveled to Israel in the wake of the deadly attack by Hamas that killed more than 1,300 civilians, including 32 U.S. citizens, promising special operators to assist in hostage rescues.
4:16 pm
Students of Fordson High School in Dearborn, Michigan, staged a walkout during class time in a show of support for Palestine. Dearborn is home to the Ford Motor Corp. and the largest mosque in North America. According to CBS News, the 2024 graduating class president organized the walkout but did not wish to share her name with media. "She said the Israel-Hamas war needs to stop. She said innocent people are dying, including Palestinians. Arab Americans make up the majority of the student population at Fordson." Students were seen raising Palestinian flags and shouting slogans. A local radio news report indicated that the walkout will continue while the war continues.
This follows a statement released by Dearborn Mayor Abdullah Hammoud criticizing President Biden's response to an explosion at a hospital in Gaza. Hamas has blamed Israel for the blast and deaths of allegedly hundreds of Palestinians, while the US and Israel contend that it was the result of a misfired missile fired by terrorists. 
Hammoud's full statement as posted on social media: 
"Today, my constituents are watching in shock and horror as our federal and statewide leaders remain silently complicit in some of the most horrific war crimes our eyes have witnessed, funded by our tax dollars. Emboldened by a green light from the Biden administration, the Israeli military has decimated Al-Ahli hospital in Gaza.
An estimated 500+ innocent lives obliterated in an instant, people as whole and human as you and I. The leaders of our government, both Republican and Democrat alike, have yet to find the courage to condemn the Israeli government's deliberate starvation of 2 million Palestinians, cutting off of water, and killing of journalists documenting atrocities.
So many in our Dearborn community carry the scars of war in our memories and our bodies. Countless community members, including members of my own family, know the horrors of Israeli military brutality firsthand, and watching that brutality unfold has revived traumas that never left. Still, nothing could have prepared us for the complete erasure of our voices and radio silence from those whom we elected to protect and represent us. Our family members trapped in Gaza have been ignored, our calls for a ceasefire drowned out by the drums of war and racist media coverage that dismisses the massacre of entire Palestinian families as collateral damage."
In Michigan, every one of our Federal and statewide officials must immediately call for a ceasefire to save lives, and they must demand justice for the Palestinian people. Failure to do so will never be forgotten."
Dearborn has the largest Muslim population per capita of any jurisdiction in the United States and elected Hammoud as its first Arab American mayor in 2021.  He is a former representative for the Democratic party in Michigan's legislature.
2:39 pm
Palestinian media report that the IDF demolished the home of Hamas terrorist Ahmed Yassin Ghaidan, in the West Bank village of Qibya, who killed Israeli soldier Staff Sgt. Shilo Yosef Amir near the Kedumim settlement on July 6.
2:30 pm
President Biden said that American and Israeli military are discussing alternatives to an invasion of Gaza that is widely expected. While flying back to the US after visiting Israel, Biden said, ""We had a long talk about that and what alternatives there are. Our military is talking with their military about what the alternatives are." He declined to provide details.
For his part, Israeli defense minister Yoav Gallant told troops at the Gaza border, "You see Gaza now from a distance, you will soon see it from inside. The command will come."
Israeli economy minister Nir Barkat said that the IDF has a "green light" to move into Gaza whenever ready. He also said, "We shall do all efforts to bring our hostages, to bring our hostages [back] alive…" but the "first and last priority" is de4stroying Hamas.
The Al-Quds Foundation for Medical Schools in Palestine (FQMS) supports medical training in the Palestinian territories.FQMS board chairman Dr Khaled Dawas called for help. "FQMS now urges medics from around the world to support our colleagues in hospitals in Gaza. The least we can do is help alleviate part of the overwhelming suffering. Palestinian doctors have called on colleagues from around the world to travel to Gaza to relieve the exhausted medics treating the wounded and dying in the besieged province."
Saudi Crown Prince Mohammed bin Salman met with the British PM Sunak in Riyahd.
The intelligence community in the US believes that between 100 and 300 people died at the explosion at the Baptist (a.k.a. Al-Ahli Arab) hospital in Gaza City on Oct 17. According to the sources quoted by CNN: "We are still assessing the likely casualty figures and our assessment may evolve, but this death toll still reflects a staggering loss of life." Additionally, the sources "observed only light structural damage at the hospital", with no observable damage to the main hospital building and no impact craters. Israel says the blast was caused by a misfired rocket fired by the Palestinian Jihad organization, while the terrorists claim it was caused by an Israeli attack.
The US National Security Council said on Oct. 18 that the US had assessed that Israel "was not responsible" for the Gaza hospital blast. Hamas says between 471 died and 314 were wounded by the blast.
UN Secretary General António Guterres  said Gaza "needs aid at scale and on a sustained basis". At a Cairo press conference with Egyptian foreign minister  Sameh Shoukry, he called for an immediate humanitarian ceasefire in Gaza. He called on Hamas to release the hostages, and on Israel to give unrestricted access for aid, Reuters reported.
The Department of Justice is  monitoring an increase in reported threats against Jewish, Muslim, and Arab communities in the country tied to the Israel-Hamas war. In a press conference, Attorney General Garland said, "The entire justice department remains vigilant in our efforts to identify and respond to hate crimes, threats of violence, or related incidents, with particular attention to threats to faith communities." He has directed the FBI and US attorneys' office, in concert with state and local police, to respond to such threats."
Former Israeli PM Ehud Barak told NBC News that the IDF would "need to deploy on the ground tens of thousands of pairs of boots" in order to "eliminate every launching pad, every rocket, every weapon, every training site" of Hamas. He said: "I don't like to use the word inevitable, but that's the most probable development, namely that in a few days, a much wider force will enter into the Gaza Strip." He also acknowledged that a ground invasion would be difficult: "We would love to have it [the incursion] in the meadows of Oxfordshire. But it's not; it's Gaza. It's a built-up area with fighters there, and they will fight back. I don't want to idealize it or say it's going to be a cakewalk. But with enough force and enough enthusiasm, we will win."
In 2009, as defense minister, Barak directed Israel's biggest Gaza invasion, having already served in the past as a special forces operator, IDF ommander-in-chief of the Israel Defence Forces (IDF), and then as prime minister. While such an operation must abide  international law, he said that  "you cannot ignore the fact that already there are many citizens killed, and probably there will be more".
British PM Sunak spoke in Tel Aviv today and told Israeli PM Netanyahu that the UK "will stand with you in solidarity, we will stand with your people. And we also want you to win." The Oxfam charity said his statement that the UK wants Israel "to win" is "not helpful". Oxfam said, ""Nobody wins when the scale of human suffering, devastation and pain is so vast and relentless."
11:15 am
Ronald Lauder, who presides over the World Jewish Congress, met with Pope Francis at the Vatican in a private morning audience. The 79-y.o. Lauder has led the organization since 2007. He is the founder of the well-known Estée Lauder cosmetics company, and served as President Reagan's ambassador to Austria in 1986 and as Assistant Secretary of Defense for European Affairs and NATO. Lauder asked Pope Francis to use his moral authority to appeal for the release of hostages taken from Israel by Hamas.
11:09 am
Anti-terrorist police forces in Argentina announced on Oct. 19 the arrest of an 18-y.o.man who allegedly sent emails threatening the embassies of Israel, United States, Canada, United Arab Emirate, and the EU with bombs.
11:00 am
Building One in the Al-Zahraa Towers Complex in central Gaza was  destroyed by an Israeli airstrike this morning after it received to at least 2 "Room Knocks" warning residents to evacuate. 
So far, four members of Hamas's politburo have been killed by the IDF.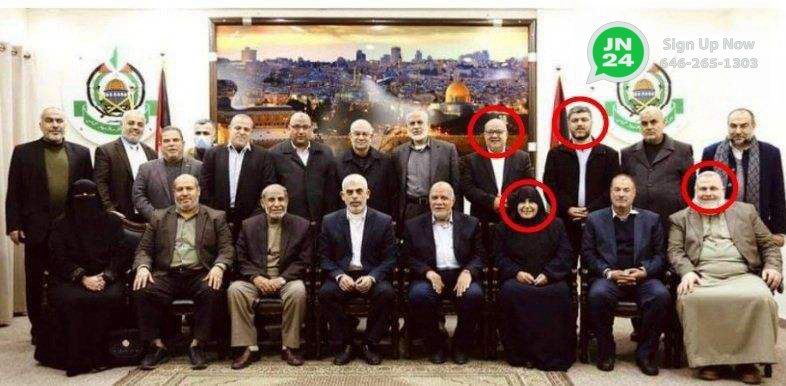 10:28 am
David Mencer, a former leader of Labour Friends of Israel, dismissed as "drivel" an open letter signed by actors and celebrities that condemned Israel's retaliation against Hamas aggression. 
Among the signatories were Tilda Swinton, Steve Coogan and "Outlander" star Sam Heughan. The letter failed to mention the slaughter of Israelis by Hamas terrorists that started the war. The open letter from Artists for Palestine UK labeled Israeli airstrikes and the government's decision to cut off food, water and fuel to the region amounted to "war crimes."
"Our governments are not only tolerating war crimes but aiding and abetting them," said the letter, also signed by "Game of Thrones" star Charles Dance and actress Miriam Margolyes, who was Professor Sprout in "Harry Potter."
"There will come a time when they are held to account for their complicity," the letter continued.
"But for now, while condemning every act of violence against civilians and every infringement of international law whoever perpetrates them, our obligation is to do all we can to bring an end to the unprecedented cruelty being inflicted on Gaza."
10:10 am
Rep. Marjorie Taylor Greene (R-Ga.) called for the 100+ people arrested on Oct. 18 at the Capitol to be "prosecuted to the fullest extent of the law." She characterized the mass protest as an "insurrection" and demanded that the Capitol Police surrender "surveillance footage, photographic evidence, police reports, and arrest records" relating to the protests. "The Committee on House Administration must investigate this incident and review all footage and evidence provided by Capitol Police, and the insurrectionists involved must be prosecuted to the fullest extent of the law." 
10:05 am
The bodies of Noya Dan, a 12-year-old autistic Israeli girl and grandmother Carmela, 80, were found today. They had been believed to be among those by held hostage by Hamas terrorists in Gaza.  — who were initially believed to have been held hostage by Hamas in Gaza — have been found, the Kan public broadcaster reported on Thursday.
While the girl's fate was still unknown, Harry Potter author J.K. Rowling retweeted a post highlighting the child's situation that was posted by the State of Israel's official X account. Rowling wrote, "For obvious reasons, this picture has hit home with me," the author says, adding that kidnapping children is "despicable and wholly unjustifiable," and expressing hope for the release of all captives in Gaza. Since Oct. 7, Noya's voice was broadcast on Israeli media when her mother, Galit, shared her daughter's final voice memos. "Mom, there was a big boom at the door that scared me," Noya said in Hebrew. "All the windows in Grandma's house were broken at the entrance. Because there was another boom, there are many broken windows. Mommy… I'm scared," she said.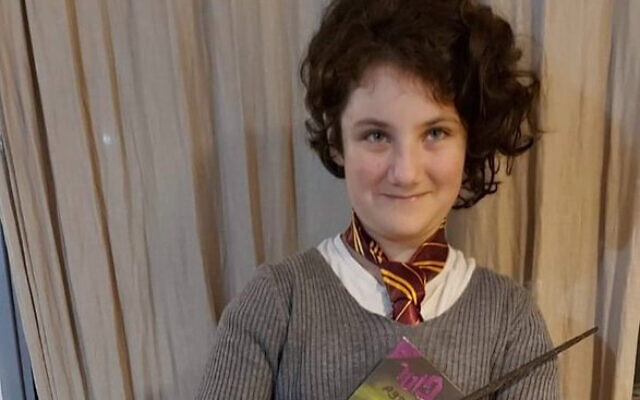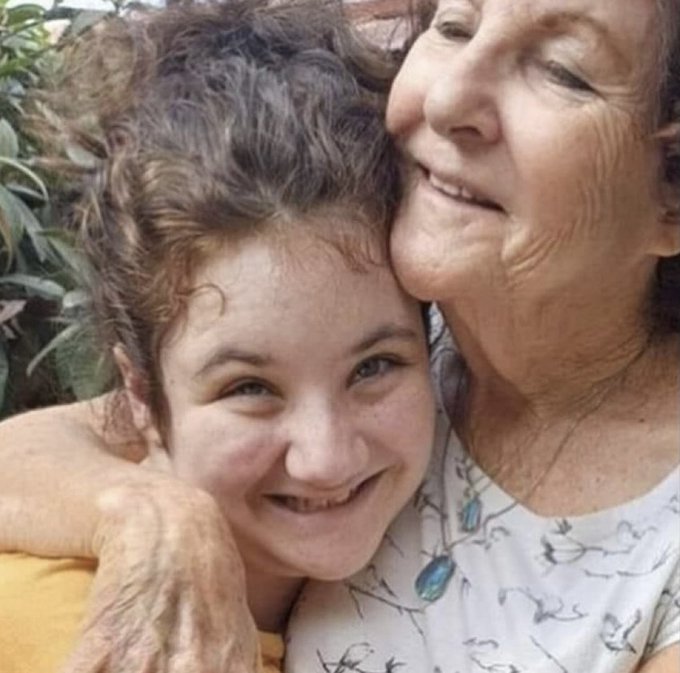 10:01 am
The IDF reports six rockets were launched from Lebanon at northern Israel, setting off sirens in several towns. One missile was intercepted by Iron Dome air defense system, while another five landed in deserted areas and caused no damage. In a separate incident, an anti-tank guided missile was fired from Lebanon, and gunfire was heard near Zar'it, the IDF said.
The IDF answered the missiles with artillery fire at the sources of the rocket, missile, and gunfire attacks.
10:00 am
The State Department is urging American citizens to leave Lebanon "as soon as possible," elevating an earlier warning advising against travel to the Levantine country. "The U.S. Embassy is closely monitoring the security situation in Lebanon," the Oct. 20 advisory read. "The Department of State urges U.S. citizens in Lebanon to make plans to depart as soon as possible while commercial options are still available." 
Protesters thronged outside the US Embassy on Oct. 19, having nearly overrun the facility on Oct. 18.
9:54 am
Israel killed Hamas military man Jihad Muheisen, as well as Jamila al-Shanti, the woman who founded the women's branch.
Wael Abu Omar, Hamas spokesman at the Rafah border crossing, said today that no road repair equipment had made its way from Egypt to Gaza.
Israel's Supreme Court has postponed a hearing over PM Netanyahu's proposed judicial reform. It has been rescheduled for Nov. 5.
Images shared by Hamas indicate that the group utilized weapons manufactured by North Korea, including grenade launchers. This came despite North Korea's denials of arms sales to Hamas.
The European Parliament has called for a "humanitarian pause" to the conflict in Gaza so that aid can reach Gazans. A non-binding resolution underscored Israel's right to self-defense. The motion also called for the immediate liberation of hostages held by Hamas. 
An IDF drone killed an armed cell of armed Palestinians at Nur Shams, near Tulkarem, on the West Bank, according Times of Israel. Three Palestinians were killed on Oct. 20, while a fourth died after sustaining wounds on Oct. 19. IDF troops and police are hunting down terrorists in the West Bank.
According to Hamas, the number of dead in Gaza rose to 3,785 since Oct. 7; 12,493 are wounded. Israel reports it has killed 1,500 combatants within the country.
Hamas rockets were fired from Gaza into Tel Aviv. Sirens blaired in Ramat Gan, Kiryat Ono, Or Yehuda, Tel Aviv, Bnei Brak, and Givat Shmuel. The Magen David Adom emergency services could not confirm the number of resulting deaths and wounded.
9:15 am
Rep. Rashida Tlaib (D-Mich.) tweeted on X, following protesters' occupation of the Cannon House Office Building on Oct. 18: "Thank you to our Jewish allies from across the country who joined in solidarity to call for a #CeasefireNOW. Chanting 'Not in Our Name.'"
9:12 am
Seven Israeli Bedouin Arabs are still being held hostage by Hamas terrorists. Israel reports there are 203 hostages overall now held in Gaza. Twelve Bedouins of the Negev desert were killed in the Oct 7 attack. In Hura, a missile fired by Hamas killed a 5-year-old boy, while another missile killed four children approximately a mile away and wounded the rest of the family, according to Bedouin leader Mazen Abu Siam.
9:00 am
UN Special Rapporteur for the occupied Palestinian territories Francesca Albanese endorsed a claim that Israel is committing "genocide" in Gaza. She reports to the UN Human Rights Commission, whose members include China, Cuba, Qatar, Somalia, and Pakistan. In December 2022, she told Hamas, "You have a right to resist."
8:30 am
USMC General Frank McKenzie of US Central Command, who oversees American troops in the Middle East, made an unheralded visit to Egypt to talk with Egyptian President Sisis focusing on the war unleashed by Hamas terrorists, and to facilitate aid to Gaza. Currently, the sole route for aid to enter Gaza from outside Israel is through the Rafah crossing between Egypt and the Enclave, according to Reuters.
Israel says at least 203 hostages are being held by the Hamas terrorists, an uptick from the previous estimate of 299.
There are 100+ trucks are waiting on the Egyptian side of Rafah. However, aid is not expected to enter before October 20, according to Egyptian security, reported The Guardian. 
The office of President Sisi provided a read-out of the leader's meeting with US Army Gen. Michael 'Erik' Kurila, who heads US Central Command, that focuse made an unannounced trip to Egypt for talks on Thursday with Egyptian president Abdel Fattah al-Sisi that focused on the Israel-Hamas war and how to get aid to the Gaza Strip.
Egypt's Sinai peninsula adjoins the Gaza Strip and its Rafah border crossing is the sole route for aid to enter Gaza directly from outside Israel. It is also the only exit that does not lead to Israeli territory, Reuters reports.
More than 100 trucks were waiting close to the crossing on the Egyptian side on Thursday, though it was not expected that aid would enter before Friday, Egyptian security sources said. More aid is being held in the Egyptian city of Al Arish, about 45 km (28 miles) from Rafah.
A statement from Sisi's office said the talks with US army Gen Michael "Erik" Kurilla, head of US Central Command, included in particular "the developments in the Gaza Strip". The statement said Egypt is working to de-escalate the war and called on the world to aid in de-escalation.
Gen. Kurilla also met with Egyptian Defense Minister Mohamed Zaki. According to The Guardian, the US and Egypt are urging Israel to allow aid to enter Gaza. Sisi's office said delivering aid in a "sustainable manner" was a top priority given deteriorating humanitarian conditions. Neither Egypt nor Jordan are admitting any Palestinian refugees.
UK Prime Minister Sunak met with Israeli PM Netanyahu to discuss de-escalation. According to Reuters, Sunak's officce declared:  "Both leaders underscored the need to prevent any regional escalation in the conflict and the importance of restoring peace and stability to the region."
Hamas claims four Gazans were killed and several wounded, including children, in an Israeli airstrike in Khan Younis in the southern Gaza Strip this morning. 
Summary:
British PM Rishi Sunak met Israeli President Herzog and PM Netanyahu in Israel.
Sunak stressed the importance of allowing humanitarian aid into Gaza and said the UK stood in solidarity with Israel.
Sunak said the UK supported Israel's right to defend itself "in line with international law", to go after Hamas and to bring back the hostages.
A charity has warned that the lack of access to water in Gaza is "a health crisis on the brink of explosion".
Gaza health officials say Israel's bombing has so far killed 3,785 people and wounded more than 12,000.
Road repair machinery has been sent through the Rafah border crossing from Egypt into the Gaza Strip in preparation for the delivery of some aid on Oct. 20.
The bodies of two of Israelis previously reported missing from the Nir Oz kibbutz in southern Israel have been found.
Israel says at least 203 people are being held hostage in Gaza – four more than its previous estimate of 199.
8:26 am
The France 3 Champagne-Ardenne televsion station in Reims closed following threats in the context of attack alert,"since 7 am local time. 
6:10 am
UK Prime Minister Sunak arrived in Israel for talks with Israeli PM Netanyahu and will travel to other regional capitals. He will also talk to Israeli President Herzog. "Above all, I'm here to express my solidarity with the Israeli people. You have suffered an unspeakable, horrific act of terrorism and I want you to know that the United Kingdom and I stand with you," Sunak told the media. 
6:00 am
A U.S. State Department official resigned on Oct. 18 because he opposes US policy of giving further military to Israel amidst the war with Hamas. Josh Paul, a former director of congressional and public affairs at the department's Bureau of Political-Military Affairs, posted his resignation letter at LinkedIn. He had worked at State for 11 years. He called the Biden administration's response "an impulsive reaction built on confirmation bias" and "intellectual bankruptcy" and said he refused to support a "shortsighted, destructive, unjust" policy.
"I am leaving today because I believe that in our current course with regards to the continued — indeed, expanded and expedited — provision of lethal arms to Israel — I have reached the end of that bargain," Paul wrote at LinkedIn. "Let me be clear: Hamas' attack on Israel was not just a monstrosity; it was a monstrosity of monstrosities," he continued.
4:23 am
The IDF said it "continues to attack all the time throughout the Gaza Strip", adding, "During the last day, the IDF, directed by the Shin Bet, destroyed hundreds of Hamas terrorist infrastructures, dozens of which were attacked in the Sageya neighborhood. The hundreds of terrorist infrastructures that were attacked include anti-tank missile launch sites, tunnel shafts, intelligence infrastructures, operational headquarters and other headquarters."
The executive committee of the Organization of Islamic Cooperation (OIC) – a group of 57 states that describes itself as "the collective voice of the Muslim world" – held an emergency meeting on October 18. Following the meeting, the group published a press release that labeled Israel's retaliation for Hamas terrorism as "the crime of genocide" and called on member states "to apply all feasible and effective diplomatic, legal and deterrent measures, to stop the occupying power Israel's crimes against humanity."
On X, Israeli Defense Forces announced that one of its raids killed Rafat Abu Hilal, the head of the military wing of  Popular Resistance Committees (PRC) in Rafah.
 
Overnight in Berlin, German police and authorities dealt with rioting pro-Palestine rioters in Berlin, who launched fireworks and threw rocks to protest their support of Hamas terrorism.
In Washington DC on October 18, police arrested protesters who entered the Cannon House Office Building. Rep. Rashida Tlaib (D-Mich.) gave a speech near the U.S. Capitol blaming Israel for killing "children" at the Baptist Hospital explosion in Gaza on Oct 17.
Rep. Ilhan Omar (D-Minn.) called for "a fully independent investigation to determine conclusively who is responsible for this war crime" at Gaza hospital, which Hamas and its supports attribute to Israel. She wrote, "Our office cited an AP report yesterday that the IDF had hit a Baptist hospital in Gaza. Since then, the IDF denied responsibility and the US intelligence assessment is that this was not done by Israel. It is a reminder that information is often unreliable and disputed in the fog of war (especially on Twitter where misinformation is rampant). We all have a responsibility to ensure information we are sharing is from credible sources and to acknowledge as new reports come in. It is critical that we have a fully independent investigation to determine conclusively who is responsible for this war crime."
October 19, 2023
Topic tags:
Iran Islam Biden administration Palestine Hamas terrorism United States Israel Iron Swords